Written by Mike Buetow
Thursday, 30 June 2011 15:24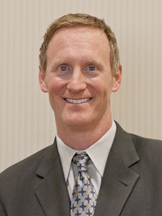 2011 marks the 50th year since Olin King and two partners founded Space Craft Inc., the company industry folklore widely holds as the world's first EMS company.

How did I celebrate? By attending a fascinating conference in early June on the state of electronics outsourcing and supply chain management.

Set on the campus of Tellabs in the Chicago suburbs and produced by Charlie Barnhart Associates, speakers and attendees patiently dissected current trends and needs. Attending were representatives from about 10 EMS companies and a like number of OEMs, some from Fortune 100 companies. There were also various analysts and other talking heads/pundits. I was the only media person in attendance.

Topics ranged from the concrete to the speculative. Tellabs spoke at length on how and why the telecom gear maker decided to outsource its electronics assembly, and was refreshingly upfront not only about the pros, but about the mistakes it made along the way.

Researcher Matt Chanoff noted the startling success of the Apple iPad and wondered whether the reason it has managed to capture a 95% share of the tablet market, despite more than 80 competing products, has to do more with the "ecology" of Apple vs. the form, fit or function of the iPad itself. He also pointed to a few distinct trends in the electronics design and manufacturing space, noting an unprecedented product platform commoditization is underway, while at the same time, a newish breed of semiprofessional hobbyists ("prosumers") has emerged and created a niche market for very expensive, semi-retro (read: electromechanical) products like cameras.

CEO Cary Wood laid out the turnaround of 111-year-old Sparton, which came thisclose to bankruptcy before righting the ship. The current metrics are an impressive display of refocusing and rebalancing. He said that the bulk of its EMS customers two years ago were money losers, and Sparton had to either cancel the programs or renegotiate terms. But the bigger issue was getting Sales to cast off the bad culture of letting bad business in the door. And he was forthcoming about the specific policies Sparton put into place, including standardizing templates for pricing and quoting, and installing a sales and incentive program based on profits. He also noted that given Sparton's exceptionally long history in Michigan, they effectively had to relocate the headquarters because, as a big fish in a small pond, the bevy of local layoffs and plant shutdowns it undertook would have otherwise induced tarring and feathering. And by detaching the corporate office from a manufacturing site, he ensured future decision-makers would not get emotionally attached to a particular business.

Time and again, OEMs and EMS companies said it was advantageous for competitors to place programs with a single EMS and that IP concerns do not really factor into the equation. The EMS companies said that OEM competitors are attracted by the knowledge that the EMS knows how to build products for the target market, and that the EMS also knows what the appropriate prices should be. (That latter point was made several times.) In short, it seems IP concerns take a backseat to the hope that the EMS would ensure the build price remains consistent with competitors' products.

This latter point also hints that OEMs accept the commodity nature of most of their products. And if OEMs see their own products as commodities, can the EMS avoid being sucked into that same vortex?

A panel I moderated attempted to address that latter point. Made up of two OEMs (Tellabs and Eaton) and three EMS companies of varying size and geographical reach (Plexus, The Morey Corp. and Creation Technologies), the panel considered the evolution of EMS as a standalone industry, and contemplated its potential future in an ever less certain world. While no one suggested EMS is on the backside of its life – and perhaps Eaton could make this case, having brought assembly back in-house – the specter that the 20% to 30% growth rates of the past are permanently over could inform the way the industry adapts, particularly its publicly held members.

For me, two salient points stood out: one, that innovation and IP are separate concepts, and that in a world of black-box manufacturing systems and fairly low barriers to entry, differentiation in EMS comes down to how agile and adaptive a company is; second, the commoditization of printed circuit assembly services. While the term "partner" is bandied about by both sides – and the extreme Apple-Foxconn relationship is synergistic in the pharmacological sense of the word – certainly many OEMs see EMS companies less as a joint developer of critical products and more a maker of solder joints, even though that is less and less of what EMS companies do. Do EMS companies consider what they provide a commodity? It's an important question, because, depending on their point of view, the way the business is modeled could very well change.

It will take all 50 years of experience and wisdom to address these questions. So happy birthday, EMS. I guarantee you won't look the same at 100.
Last Updated on Thursday, 30 June 2011 17:54
Columns
Eastern-US: China's New Competitor?
Parity emerges among EMS Factories from Asia, Mexico and the US.
For the first time in years we see parity in the Eastern US among EMS factories from Asia, Mexico and the US. This EMS market condition will permit American OEMs (the EMS industry refers to OEMs as customers) to have more EMS pathways to choose from. Now more than ever, such EMS assignments will require deeper investigation relating to the OEMs' evaluation of manufacturing strategies.
Read more...
For those who count on the electronics industry for big feats, it's been a remarkable couple of years.
Read more...
Features
Advances in Concentration Monitoring and Closed-Loop Control
Contaminated bath water skews refractive index results. New technology can accurately measure aqueous cleaning agent concentration.
Read more...
Circuits Disassembly: Materials Characterization and Failure Analysis
A systematic approach to nonconventional methods of encapsulant removal.
Read more...