Written by Mike Buetow
Tuesday, 31 May 2011 23:51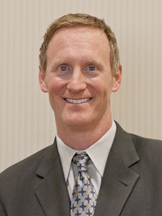 An article in the latest issue of Assembly magazine asserts that use of standards, specifically IPC-A-610 and J-STD-001, raises the cost for US manufacturers and has led to the widespread offshoring of assembly.

The premise of the article, authored by a Dr. James A. Smith of Electronics Manufacturing Services Inc., is that standards drive up costs. This is stunning in that it completely mischaracterizes a core reason standards exist: to ensure widespread uniformity to a predefined level of quality.

Indeed, as someone who has traveled extensively abroad — I have spent more nights in Shanghai than any city other than the ones I have actually lived in — I can unequivocally state that manufacturers in China, Taiwan, Malaysia and so forth use IPC-A-600 and IPC-A-610 almost exclusively. And the reason is those are the standards that their Western customers demand. Southeast Asia might offer lower labor rates, but that has nothing to do with IPC-A-610. As they used to tell me in stats class, correlation isn't causation.

In the article, Dr. Smith asserts that "cost-plus" contracts reward poor manufacturing by ensuring the assembler gets paid a set margin, even if low yields lead to high rework costs. Besides being expensive, rework, of course, can be detrimental to the long-term board quality. Says Dr. Smith:

"Soldering iron heat causes serious degradation inside components such as ICs where the damage can't be seen. The most prominent example of such damage is accelerated growth of the intermetallic ("purple plague") between the gold wire bond and the aluminum pad on the chip substrate. As the intermetallic grows, electrical resistance inside the connection increases and switching characteristics change; depending on the sensitivity of the circuit, this change alone can be fatal. Even worse, Kirkendall voids develop in place of the pad material and breaks develop around the edges of the pad."

Therein lies the problem: Dr. Smith gets the technical details right and yet extrapolates from them a complete fallacy, writing "touchup and rework are all about deceiving the customer who, unwittingly, receives product with higher probability of premature failure."

I am a former member of the IPC technical staff responsible for IPC-A-610 and J-STD-001. Having spent many a weekend in J-STD-001 meetings, I can state from experience that many defense contractors pushed to ease certain requirements in order both to save money and improve reliability. In one instance, Boeing provided ample evidence that minimum hole fill could be reduced because, they found, although a higher percentage of hole fill was seen as more reliable, in practice, inspectors would have the rework technicians hit nonconforming holes with the solder gun, and the additional temperature excursion reduced long-term reliability more so than the greater volume of solder in the hole could increase it. Boeing's goal? Reduce rework! These types of discussions don't show up in the final boxscore, but you can't understand the outcome of the game without knowing them. If Dr. Smith hasn't been able to "unearth the data" behind the standards, it is because he hasn't attended the meetings.

He also takes aim at the American industry for ignoring the teaching of the great quality gurus. "Instead of the focus on results emphasized by Deming and Juran, industry has embraced paperwork bureaucracy." In fact, Dr. Deming focused on process, with the idea being a perfect process would net perfect results, and his "knowledge of variation" concept runs through J-STD-001. At its core, J-STD-001 is a process-driven document; a company that doesn't understand SPC and process deviations has no hope of properly instituting it.

Dr. Smith's article is complete conjecture; he includes no data supporting his hypothesis. Ironically, at the outset of every J-STD-001 task group meeting, then chair Jerry Rosser would post the same slide: "In God we trust; all others must bring data." And the person credited with that pithy statement? Dr. Charles Deming.
Dr. Smith's article indirectly raises a separate point, however. Namely, that it is critical for the US to maintain control of the standards. By authoring the standards (and making sure key Western OEMs are active contributors), the US can ensure a place at the international table far superior to the one its depleted manufacturing base would otherwise allow.

Servus, Werner. Speaking of reliability gurus, we lost a great one in April. My old friend Werner Engelmaier passed away at 72. I will always miss my longtime freund from those IPC task group days.
Last Updated on Wednesday, 01 June 2011 13:43
Columns
There's been a flurry of EMS acquisition activity of late, with Natel's acquisition of EPIC Technologies and Benchmark's pickup of Suntron and CTS among the larger deals.
Read more...
What Does New CEO for Microsoft Mean for Hardware?
In the end, Microsoft couldn't pull the trigger. In Seattle, outside just wasn't "in."
The world's largest software developer today named Satya Nadella, head of the the company's Server and Tools unit, as its new chief executive. The 46-year-old Nadella becomes just the third person to lead Microsoft, one of the most successful and wealthiest companies ever.
Read more...
Features
A Systems-Level Approach to Product Development
Is there a way to more tightly integrate materials and process development so as to accelerate the pace of innovation?
Read more...
Reducing Stencil Wipe Frequency
A new study of nanocoatings allows users to visualize solder paste flow under the stencil.
Read more...
Products
Getech Releases GLRS Laser Singulater
GLRS laser singulation system is configurable with a near IR laser (1032nm) for use with metal-core substrates or a green laser (532 nm) for use with ultra-thin and flexible substrates. Inert gas...