Written by Mike Buetow
Monday, 09 May 2011 16:15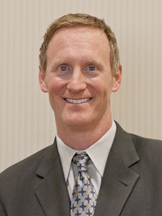 Altium's decision to pack up its executive, R&D and marketing teams and move them lock, stock and barrel to Shanghai was such a stunner that, had it been announced April 1, would have been assumed by most to be a gag.

After the usual chortling and anonymous catcalls die down, however, rational thought emerges and, finally, prevails and the decision starts to feel – dare I say it? – right.

This move is hardly without precedent. Under founder and CEO Nick Martin, Altium (it was known then as Protel) itself relocated temporarily from Sydney to the Silicon Valley for about three years in the early 1990s. That move made sense for a startup ECAD company trying to establish its name.

This one feels different. But is it? Consider: Altium is by most estimates either fourth or fifth in overall PCB EDA sales. Its fiscal 2011 revenue will likely fall somewhere between $40 million and $50 million. Mentor, Zuken and Cadence all do at least twice that in the PCB space alone. It is based in Australia, a relatively static geography, with little hope of overtaking the larger players. Given that, what would you do? If you were starting a company today, and knew one nation was committing something in the neighborhood of $1 trillion to be the world leader in your field of expertise, where would you base it?

There are, in fact, many examples of companies in our industry that have re-centered their operations in the Far East. Most major PCB manufacturers have long since shed their US facilities. Viasystems, Multek and others have effectively been "Chinese" companies for several years (although the former's acquisition of Merix somewhat rebalanced the equation), and TTM's merger (in name) with OPC transitioned the company from a US-centric entity to one that derived nearly 60% of its fourth-quarter revenue from its Asia-Pacific facilities. As my old friend Dr. Hayao Nakahara points out, the sum of American printed circuit board fabricators' China revenue exceeded that of the entire indigenous US market's in 2010.

On the EMS side, Foxconn, Flextronics, Beyonics, Nam Tai, GBM and other top companies generate the bulk of their revenue from China-based campuses. In most cases, a fair amount of their R&D vacated their homelands soon afterward.

Why should software developers act any different? Altium already had certain R&D and marketing functions in China. It already has dipped a toe in foreign waters; now it's taking the plunge. It's the type of brash, bold move Martin is known for. He founded Protel in 1985, and he's the only one of his ECAD peers who has remained atop his company his entire career. Think of those in similar roles and their companies who have come and gone in that time: Rich Nedbal and P-CAD; Messrs. Cooper & Chyan; Jim Solomon, whose Solomon Design Automation merged with ECAD to become Cadence; Daisy, CADnetix and their offshoot, Dazix; Racal-Redac; Electronics Workbench; OrCAD; Lavenir; ACCEL; Jim Meadlock and Intergraph; Tangent; Tom Bruggere of Mentor; the list goes on. Given Martin's track record and continued hands-on role in Altium, perhaps the only surprise is that we were surprised.

The major difference between what companies that have tested the Chinese (or other Asian) waters and what Altium proposes comes down to this: Its cards are all on the table, and it is going all-in. Advocates of the Jim Collins school of management take note. The software company is doing exactly what the business guru preaches – fully commit, or don't bother at all. As now-departed Altium communications director Alan Smith (who incidentally is not one of those making the pilgrimage to Shanghai) told me, you can't be partially pregnant.

Altium is pushing the status quo, and whenever someone takes that gamble, there will be those who push back. But isn't it a bigger gamble for Altium to remain where it is, doing the same thing year in and out, and just hoping for greater success? While the message boards have lit up with complaints and "analysis," much of the hue and cry is from Altium's own competitors, whom logic dictates would stand to benefit from such a "gaffe." Why the noise? Are the critics perhaps a bit nervous that Martin is right?

A move like Altium's is on the surface difficult to accept because it strenuously shakes the foundations of our walled and cozy cultures. Unlike the typical expat arrangement, we can't look at it as an extended holiday. It's unsettling to contemplate, but what if Nick Martin is right? Have we in the West "lost," and just don't know it yet?

Trading up. IPC's Apex/Expo trade show in April was a solid affair, with attendance (up 5%) a tick better than the previous three years. The mood was clearly improved, however, and while concerns were noted over possible shortages stemming from Japan's March earthquake, most felt these would be a glitch, not a show-stopper. For our full report, see the June issue.
Last Updated on Monday, 09 May 2011 18:21
Columns
Eastern-US: China's New Competitor?
Parity emerges among EMS Factories from Asia, Mexico and the US.
For the first time in years we see parity in the Eastern US among EMS factories from Asia, Mexico and the US. This EMS market condition will permit American OEMs (the EMS industry refers to OEMs as customers) to have more EMS pathways to choose from. Now more than ever, such EMS assignments will require deeper investigation relating to the OEMs' evaluation of manufacturing strategies.
Read more...
For those who count on the electronics industry for big feats, it's been a remarkable couple of years.
Read more...
Features
Advances in Concentration Monitoring and Closed-Loop Control
Contaminated bath water skews refractive index results. New technology can accurately measure aqueous cleaning agent concentration.
Read more...
Circuits Disassembly: Materials Characterization and Failure Analysis
A systematic approach to nonconventional methods of encapsulant removal.
Read more...