Written by Mike Buetow
Thursday, 31 March 2011 13:58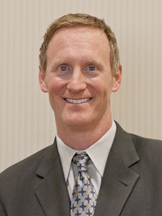 Imagine waking one Friday morning, going about your routine, readying for work and getting the kids off to school, looking ahead to the weekend. Then imagine the earth shaking beneath your feet with unprecedented violence and fury, your house and possessions gone, your kids swept out to sea, and your life as you know it over.

Like so many others, I watched in horror as the images emerged showing the wretched devastation to Japan's eastern coastline. No one with even a semblance of feeling cannot fail to be moved by the terror those poor citizens in Miyagi, Fukushima and Iwate must have endured. The utter helplessness and despair at the realization that entire cities have, like Atlantis, been enveloped by the ocean and disappeared.

Death toll estimates as I write this had topped 10,000, making the March 11 earthquake and subsequent tsunami more than three times as deadly as the Sept. 11, 2001, terrorist attacks on the US. No question, March 11 will become a national day of mourning for Japan.

Unfortunately for the world, it was that kind of month. As my former colleague Jennifer Read notes this month in Global Sourcing (pg. 16), unrest in the Middle East and North Africa led to the overthrow of several nations' governments and sustained violence in others.

In Japan and elsewhere, it is impossible to contemplate the carnage without also considering the ripple effect to the world's supply chains. While the earthquake wasn't expected to have a major impact on Japan's semiconductor production facilities, it will likely disrupt the supply chain in ways direct and indirect. Japan, says research firm IHS iSuppli, accounts for 16.5% of global consumer electronics equipment factory revenue, 21% of the semiconductor market (not all of which is produced in Japan, of course), 10% of the DRAM manufacturing supply, and 35% of NAND flash production in terms of revenue. The island nation also makes 6.2% of the world's large-sized (10" and larger) LCD panels, not to mention a "very high share" of LEDs and other components used in LCD panels and LCD-based products.

In all, Japan accounted for 13.9%, or $216.6 billion, of all global electronics equipment factory revenue last year, according to IHS iSuppli. This includes manufacturing of all electronics equipment, including computers, consumer electronics devices and communications gear. The researchers predict "some disruption" in semiconductor supplies from Japan in the near-term. The impact will certainly be felt by suppliers, which are likely to encounter difficulties in getting raw materials supplied and distributed and shipping products out. OEMs immediately announced plant shutdowns; Sony, for one, closed eight domestic factories; Renesas suspended operations at seven plants; Freescale evacuated and shut down its fab in Sendai; NEC suspended operations at three plants; and Sumitomo, Rohm, Panasonic and NEC were among many others announcing damage to operations, plant suspensions, or both. What is left to speculation is the effect of the blow on the national psyche, not to mention the staggering cost to clean up the disaster.

Not all the calamities could be blamed on nature. The coup in Tunisia took several EMS and PCB plants, including those of AsteelFlash and Fuba, temporarily offline, and the uncertainty gave way to rapidly increasing fuel costs around the world. Aviation Week & Space Technology reported the chaos was causing delays on larger weapons acquisition deals in the Middle East and North Africa.

Not even North America has escaped the affliction. Drug wars in Mexico cost more than 15,000 people their lives last year, which, if you are counting at home, was about 33% more than died on the battlefields in Afghanistan. Who knows how many decisions to locate facilities or programs in Mexico have been affected, or for how long.

Those of us in the West who gnash our teeth over high wages or perceived government interference need to keep our perspective over what that cost buys us. Unlike say, Thailand or India, when workers strike in the US, it affects our entertainment (read: pro football), not our livelihoods. When our governments act badly, we settle the conflict with lawyers, not artillery shells. We won't stare down the wrong end of a rifle barrel on our way to work. 
Like so many disruptions – be they natural or man-made – last month's events should serve as a dramatic reminder not to put all your eggs in one supplier's – or region's – basket. Hedge your bets; spread your risk. And always have a disaster plan ready.

Trading places. For the fourth year in a row, we enjoyed a terrific Virtual PCB in March. The show remains on-demand through April 9; if nothing else, stop in (www.virtual-pcb.com) and take a look at the chat transcripts. And if you are headed to Apex, be sure to stop by and see us at booth 1883.
Last Updated on Thursday, 31 March 2011 17:23
Columns
Eastern-US: China's New Competitor?
Parity emerges among EMS Factories from Asia, Mexico and the US.
For the first time in years we see parity in the Eastern US among EMS factories from Asia, Mexico and the US. This EMS market condition will permit American OEMs (the EMS industry refers to OEMs as customers) to have more EMS pathways to choose from. Now more than ever, such EMS assignments will require deeper investigation relating to the OEMs' evaluation of manufacturing strategies.
Read more...
For those who count on the electronics industry for big feats, it's been a remarkable couple of years.
Read more...
Features
Advances in Concentration Monitoring and Closed-Loop Control
Contaminated bath water skews refractive index results. New technology can accurately measure aqueous cleaning agent concentration.
Read more...
Circuits Disassembly: Materials Characterization and Failure Analysis
A systematic approach to nonconventional methods of encapsulant removal.
Read more...
Products
KIC Debuts K2 Thermal Profiler
K2 thermal profiler has plug-and-play hardware and a graphical user interface said to make profiling both quick and easy. Enables each thermocouple to use its own unique process window, while...