Written by Darren Brown
Tuesday, 11 May 2010 23:13
The economy and (over)capacity are driving down pricing.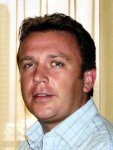 Photovoltaics is hardly new. India started using solar energy in the 1970s, and led the field for years, principally securing lower cost electricity generation for the country's more remote rural regions.
Much since has changed. The idea of harnessing the sun's energy has such a great feel-good factor attached to it, and in a world of finite fossil fuels, makes such sense that it has been, and continues to be, the catalyst for all kinds of creative, visionary and courageous thinking. Arguably the first and most important example of this was the way in which the German government encouraged domestic homeowners to put solar panels onto their roofs in the 1990s, helping them to do so with intelligently designed subsidies. This was so successful that it was quickly followed by a feed-in tariff system that was to become the blueprint for countries all over the world.
The industry has grown rapidly since then, and the creative process continues unabated, with technologies, techniques, materials, equipment and procedures now being developed that would have been unthinkable 40-odd years ago – just as it would have been unthinkable four decades ago that we could reach grid parity, the point at which a solar watt costs as much as a watt generated by more conventional means. And yet, we are very nearly there in some parts of the world. By dint of its high energy costs, Italy is expected to reach parity by the end of this year or, at the latest, during 2011, and according to the EU Energy Institute, it will have been joined by half of the homes in Europe by 2020.
This is very good news for an industry that is currently only as strong as the government subsidies that support it, and yet getting to grid parity is for many proving a very painful process. That's because, among other things, grid parity means cost reductions. And these, over the past 18 months, have been numerous, suprisingly rapid and unexpected, and have touched every aspect of the solar industry.
Just 18 months ago, photovoltaics was booming in Europe. Growth rates were between 40% and 50%, and demand outstripped supply, as the market strove to take advantage of Italy's attractive new feed-in tariffs. Silicon was in short supply, and what was available was incredibly expensive. It was a seller's paradise. Then in 2009, the global recession hit hard, and the market slammed on the brakes, with Spain and Germany, two of the world's principal markets, announcing their intentions to slash feed-in tariffs, just as new silicon and panel-making capacity came online.
Since then, silicon prices have tumbled, taking with them solar cell and panel prices, which are expected to fall further this year. Significantly, and painfully for Europe's solar industry, a large portion of Germany's and Italy's production, unable to compete on price, has migrated to China, where manufacturers continue to invest heavily in capacity. As suppliers of solar cell manufacturing lines, we can attest to this with phenomenal orderbooks in 2010, as our Chinese and Taiwanese clients do all they can to expand their capacities early in the year. As the bulk of manufacture moves to a lower cost base, China comes on board as a serious market for solar installations, and volumes increase, there will no doubt be further downward pressure on solar prices.
If from a market player's point of view this sounds incredibly uncomfortable, it should be added that, partly as a result of lower prices, China's manufacturers foresee growth rates in the medium-term returning to 2008 levels of around 40%. In the short-term, they will continue to look to European markets, where the UK has just joined its neighbors with an attractive feed-in tariff program, after which they will expand their focus to the US market, where the first effects of green funding kicked in late last year, and thereafter, they presumably will focus on their domestic marketplace where feed-in tariffs also recently have been introduced, and where the government has announced its intention to be drawing 15% of all power from renewable sources by the end of 2011.
So despite the current economic climate, solar's future looks pretty good. Indeed, strange as it may seem, and without wanting to sound trite, the recession may turn out to be a blessing in disguise for the photovoltaic industry, by reducing its costs and setting it on the road to grid parity, and through that, successful self-sustainment.
Darren Brown is business development manager, alternative energies at DEK International (dek.com);  This e-mail address is being protected from spambots. You need JavaScript enabled to view it . This column runs periodically. 
Last Updated on Wednesday, 12 May 2010 16:56
Columns
Eastern-US: China's New Competitor?
Parity emerges among EMS Factories from Asia, Mexico and the US.
For the first time in years we see parity in the Eastern US among EMS factories from Asia, Mexico and the US. This EMS market condition will permit American OEMs (the EMS industry refers to OEMs as customers) to have more EMS pathways to choose from. Now more than ever, such EMS assignments will require deeper investigation relating to the OEMs' evaluation of manufacturing strategies.
Read more...
For those who count on the electronics industry for big feats, it's been a remarkable couple of years.
Read more...
Features
Advances in Concentration Monitoring and Closed-Loop Control
Contaminated bath water skews refractive index results. New technology can accurately measure aqueous cleaning agent concentration.
Read more...
Circuits Disassembly: Materials Characterization and Failure Analysis
A systematic approach to nonconventional methods of encapsulant removal.
Read more...