Written by E. Jan Vardaman
Tuesday, 11 May 2010 18:49
The iPad will please makers of PoP, WLP and underfill. (Users, too.)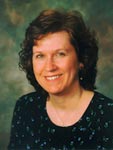 My iPad arrived today. It was exciting just opening the box. While this is the WiFi version, I can't wait to see the 3G models. The display is awesome. It is very light, and I can see how it would be nice to carry. The virtual keyboard makes a sound when I type and is really easy to use. I will enjoy watching movies and reading magazines on an airplane, especially with the long battery life promised. What I really want to do is mount my iPad on the dash of my Prius, so I can use the map feature with the really cool touch display. Maybe I won't get lost so often.
I did not look inside, but that was not necessary because almost every news article had a teardown analysis. It is really not the hardware that makes this product, but rather the user interface.
Inside the iPad. The A4 processor is believed to be an ARM processor and was probably designed by P.A. Semi, a fabless semiconductor company that Apple acquired in April 2008. Some analysts report the processor has a 1 GHz processing speed and is expected to be under clocked at 850 MHz to improve battery life.

Apple seems to be using the same packages as its other products. My iPad contains a package-on-package (PoP). My iPhone also contains a PoP, as does the iPod shuffle and my daughter's iPod Touch.
The iPad has a few wafer-level packages (WLPs). A Broadcom WLP can be seen on one of the smaller boards. iFixit reports it is a 802.11n WiFi plus Bluetooth device.1 An Apple marking on a WLP may have been provided by Cirrus Logic. Other WLPs are peeking out from under the shielding. Several FBGAs (laminate CSP) are also clearly visible in the growing number of product teardowns surfacing on the Web.
The largest single product category for WLPs is mobile phones, with many handset makers using the package because of its small form factor and low profile. Apple uses WLPs in many products. One version of Apple's iPhone contained WLPs from Marvell and CSR. The iPod shuffle also contained a WLP. TPSS, the Japanese teardown analyst organization, reported the iPhone 3G released in July 2008 contained several WLPs, including two in a Murata module, and WLPs from Maxim Integrated Products and Infineon.
PoP is growing in popularity for many portable products. Today's applications for PoPs include mobile phones (the largest), digital cameras, MP3 players, and now the iPad. Future applications for PoP include medical product and laptop computers.
Apple likes to use PoP for its products. Last year, Nikkei Electronics reported the use of a PoP from Samsung in its teardown of a third-generation iPod shuffle.2 TPSS reported that the bottom package of the PoP for the iPod Touch containing the ARM processor had an 11 x 12 mm body size with a 0.65 mm thickness and 331 solder balls with 0.5 mm pitch. The top memory package contained one SDRAM with the same body size as the bottom package, but was slightly thinner, with a thickness of only 0.5 mm. The top package had 102 solder balls with 0.5 mm pitch.
Demand for PoP is driven by integration and miniaturization, business and logistics advantages, and requirements for standard and efficient interfaces for the high-speed bus between the processor and memory. TechSearch International estimates that more than 220 million PoPs shipped in 2009, and the volumes will continue to grow.3

Die stacking still popular. Many of Apple's products continue to include stacked die. The top package of the PoP contains two stacked die (we assume memory). TPSS also reported several stacked die packages in Apple's iPhone 3GS, including one with flip chip on the bottom. Many other stacked die packages used wire bond only. With the increased use of stacked die CSPs, it is no wonder billions of units are shipped each year.
It looks like there is plenty of underfill for the CSPs in the iPad, following the tradition Apple has used for its iPods and iPhones. This is good for me, because I have a habit of dropping everything. So far, our iPods, iPhones, and iTouch are still working. I know that the package suppliers say underfill is not required, but I am glad it is there.
It's not just the introduction of the iPad that is so interesting, but the introduction of a new tablet format. While tablet PCs have been introduced in the past, the iPad may have the same impact as the introduction of the touch screen for smartphones. We are entering a new era in consumer products at a time when the industry needs excitement to drive unit volumes higher.
Computers, phones and now the iPad. What's next for Apple? i3DTV?
References
1.    www.ifixit.com/Teardown/iPad-Teardown/2183/3.
2.     Nikkei Electronics, "3G iPod Shuffle Teardown, SoC, Flash Memory Stacked [Part 4]," April 6, 2009.
3.    E. Jan Vardaman, "Semiconductor Packaging Expands in the Third Dimension," MEPTEC Report, vol. 14, no. 1, Spring 2010.
E. Jan Vardaman is president of TechSearch International (techsearchinc.com); This e-mail address is being protected from spambots. You need JavaScript enabled to view it . Her column appears bimonthly.
Last Updated on Wednesday, 12 May 2010 17:35
Columns
Eastern-US: China's New Competitor?
Parity emerges among EMS Factories from Asia, Mexico and the US.
For the first time in years we see parity in the Eastern US among EMS factories from Asia, Mexico and the US. This EMS market condition will permit American OEMs (the EMS industry refers to OEMs as customers) to have more EMS pathways to choose from. Now more than ever, such EMS assignments will require deeper investigation relating to the OEMs' evaluation of manufacturing strategies.
Read more...
For those who count on the electronics industry for big feats, it's been a remarkable couple of years.
Read more...
Features
Advances in Concentration Monitoring and Closed-Loop Control
Contaminated bath water skews refractive index results. New technology can accurately measure aqueous cleaning agent concentration.
Read more...
Circuits Disassembly: Materials Characterization and Failure Analysis
A systematic approach to nonconventional methods of encapsulant removal.
Read more...