Written by Mike Buetow
Monday, 06 December 2010 18:04
A look back at friends and colleagues who left us in 2010.
2010 was a year of recovery, but some unfortunately did not make it to see the industry complete yet another cycle. This month we reflect on their impact on our industry and our lives.

George Solorzano, 61, circuit designer and engineer at Southwestern Bell.

Chris Kimball, 63, sales executive, Virtex Assembly Services and president of Austin (TX) SMTA Chapter.

Park Ji-Yeon, 23, semiconductor engineer, Samsung Electronics.

Dieter Brammer, 70, longtime soldering expert for Vitronics, and founder of Screen Printing Technology and ABW Systems.

Wilbert Amos Moore, 81, aerospace electronics engineer.

Frank Racey, 70, sales manager, Peter Parts.

Dr. Carl Miller, 89, US Air Force radar genius who helped design the first successful launch of a live animal into space.

Dr. H. Edward Roberts, 68, father of the PC and mentor to Bill Gates.

Vincent D. Russell, 78, founder of PCB manufacturer R&D Circuits.

Jack Bradley, 57, sales representative, Bradley Representatives.

Dr. Fritz Sennheiser, 98, founder and longtime chairman of Sennheiser Electronic, a leading maker of high-end audio equipment.

Gordon Arbib, 67, former chief executive of Multicore Solders.

Rich Freiberger, 62, chief operations officer at ZF Array Technology and former vice president of technology development for GSS Array.

David Armstrong, 53, CEO and president, Armstrong International, owner of EMS firm Computrol.

Jack Robertson, 78, electronics industry journalist at Electronic News and EBN for some five decades.

Richard Vieser, 82, former Varian Medical chairman, and longtime director of Fisher Scientific, Control Data and Viasystems.

Dr. John Roy Whinnery, 92, retired director of the University of California-Berkeley Electronics Research Laboratory; innovator in electromagnetism and communication electronics; author of Fields and Waves in Communication Electronics.

Special consideration for the 14 employees who died on various Foxconn campuses this year.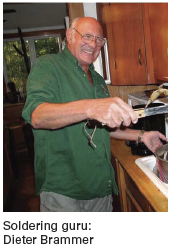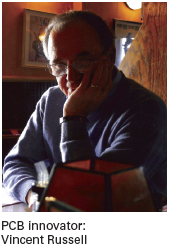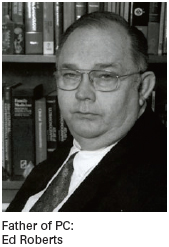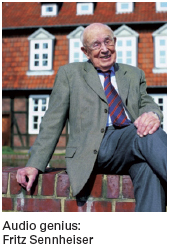 Last Updated on Tuesday, 07 December 2010 16:20
Columns
The Flash Programming Flow
On-board flash memory device testing and programming.
Read more...
Does Reliability Have a Place In EMS?
Experts say physics of failure is overtaking MTBF as the go-to model.
Read more...
Features
Technology Truck Tours: The New Alternative to Trade Shows?
As the electronics manufacturing industry worldwide has changed dramatically, marketers of OEM capital equipment have changed their strategies and methodologies. Successful marketers have learned to think outside the box – and in some cases, even outside the exhibit hall.
Read more...
MassChallenge, a not-for-profit accelerator program, aims to "create a bigger pie" by helping innovators get to market.
Read more...
Products
ASM Debuts Siplace Material Manager Software
Siplace Material Manager software communicates with popular ERP systems and enhances them with special functionalities for SMT-specific material logistics. Administers SMT materials on the package...