Written by Mike Buetow
Monday, 06 December 2010 18:04
A look back at friends and colleagues who left us in 2010.
2010 was a year of recovery, but some unfortunately did not make it to see the industry complete yet another cycle. This month we reflect on their impact on our industry and our lives.

George Solorzano, 61, circuit designer and engineer at Southwestern Bell.

Chris Kimball, 63, sales executive, Virtex Assembly Services and president of Austin (TX) SMTA Chapter.

Park Ji-Yeon, 23, semiconductor engineer, Samsung Electronics.

Dieter Brammer, 70, longtime soldering expert for Vitronics, and founder of Screen Printing Technology and ABW Systems.

Wilbert Amos Moore, 81, aerospace electronics engineer.

Frank Racey, 70, sales manager, Peter Parts.

Dr. Carl Miller, 89, US Air Force radar genius who helped design the first successful launch of a live animal into space.

Dr. H. Edward Roberts, 68, father of the PC and mentor to Bill Gates.

Vincent D. Russell, 78, founder of PCB manufacturer R&D Circuits.

Jack Bradley, 57, sales representative, Bradley Representatives.

Dr. Fritz Sennheiser, 98, founder and longtime chairman of Sennheiser Electronic, a leading maker of high-end audio equipment.

Gordon Arbib, 67, former chief executive of Multicore Solders.

Rich Freiberger, 62, chief operations officer at ZF Array Technology and former vice president of technology development for GSS Array.

David Armstrong, 53, CEO and president, Armstrong International, owner of EMS firm Computrol.

Jack Robertson, 78, electronics industry journalist at Electronic News and EBN for some five decades.

Richard Vieser, 82, former Varian Medical chairman, and longtime director of Fisher Scientific, Control Data and Viasystems.

Dr. John Roy Whinnery, 92, retired director of the University of California-Berkeley Electronics Research Laboratory; innovator in electromagnetism and communication electronics; author of Fields and Waves in Communication Electronics.

Special consideration for the 14 employees who died on various Foxconn campuses this year.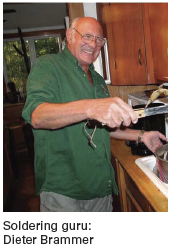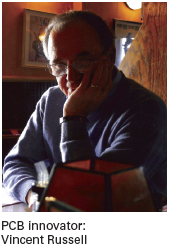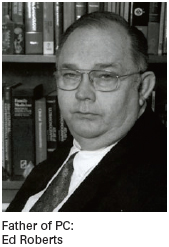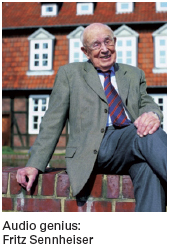 Last Updated on Tuesday, 07 December 2010 16:20
Columns
European RoHS Enforcement Explained
A series of workshops next month on compliance with RoHS and other directives will help US companies looking to break into the European market.

Read more...
Believing Foxconn Means Suspending Belief
The Foxconn makeover is in full swing, with the latest this piece from the New York Times that supposes that the world's largest ODM is worried that Apple -- yes, Apple -- might be bringing it down:
Read more...
Features
Managing Your ESD Program
SMT Reflow Oven-to-Oven Repeatability
How to adjust an oven so a single recipe will work across multiple ovens for an individual product.
Read more...
Products
Kolb Releases PS300 2HY Stencil Cleaner
PS300 2HY hybrid batch stencil cleaner is suitable for stencils, PCBs, misprints and solder frames. Is an automatic single-chamber system; features 3-4 step PowerSpray cleaning. Is part of compact...