Written by Paul Lotosky
Tuesday, 10 August 2010 00:59

Identify and solve printer-related solder defects.
As noted last month, bridging is solder connecting or, in most cases, misconnecting two or more adjacent pads that come into contact to form a conductive path. This month, we look at instances caused by the screen printer, and how to mitigate them.

Problem: Poor gasketing (paste oozes beneath stencil during printing, increasing chance of wet solder paste bridges).
Recommendations:
Zero print gap between stencil and PCB.
Check paste smear underneath stencil.
Check sufficient stencil tension.
Problem: Misaligned print will challenge the paste to pull back to pads during molten stage, increasing the potential for bridging.
Recommendation:
Ensure print accuracy and consistency for both print strokes.
Problem: Smearing and bridging phenomenon on the next
printed board after stencil cleaning
operation.
Recommendations:

Verify stencil is dry after cleaning and before next print.
Standard cleaning mode is wet/vacuum/dry.
Problem: Poor print definition with dog ears, especially on fine-pitch components.   
Recommendations:
Check board support.
Adjust separation speed to achieve minimum dog ears. (Different paste chemistry requires different separation speed to minimize dog ears.)
Problem: Dented squeegee blades could result in uneven print pressure.
Recommendation:
Check squeegee blade condition.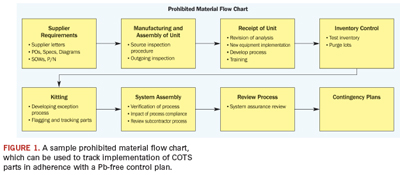 Paul Lotosky is global director – customer technical support at Cookson Electronics (cooksonelectronics.com); This e-mail address is being protected from spambots. You need JavaScript enabled to view it . His column appears monthly.
Last Updated on Tuesday, 10 August 2010 14:47
Columns
The Flash Programming Flow
On-board flash memory device testing and programming.
Read more...
Does Reliability Have a Place In EMS?
Experts say physics of failure is overtaking MTBF as the go-to model.
Read more...
Features
MassChallenge, a not-for-profit accelerator program, aims to "create a bigger pie" by helping innovators get to market.
Read more...
Who says a Tier IV EMS can't have the foresight, and follow-through, of the big players?
Read more...
Products
PBT Rolls Out Moduleclean Inline Batch Cleaner
Moduleclean inline batch cleaning system is for cleaning assembled PCBs, stencils, and other electronics products. Cleans surface mount technology applications such as defluxing of low-residue and...