Written by Paul Lotosky
Tuesday, 10 August 2010 00:59

Identify and solve printer-related solder defects.
As noted last month, bridging is solder connecting or, in most cases, misconnecting two or more adjacent pads that come into contact to form a conductive path. This month, we look at instances caused by the screen printer, and how to mitigate them.

Problem: Poor gasketing (paste oozes beneath stencil during printing, increasing chance of wet solder paste bridges).
Recommendations:
Zero print gap between stencil and PCB.
Check paste smear underneath stencil.
Check sufficient stencil tension.
Problem: Misaligned print will challenge the paste to pull back to pads during molten stage, increasing the potential for bridging.
Recommendation:
Ensure print accuracy and consistency for both print strokes.
Problem: Smearing and bridging phenomenon on the next
printed board after stencil cleaning
operation.
Recommendations:

Verify stencil is dry after cleaning and before next print.
Standard cleaning mode is wet/vacuum/dry.
Problem: Poor print definition with dog ears, especially on fine-pitch components.   
Recommendations:
Check board support.
Adjust separation speed to achieve minimum dog ears. (Different paste chemistry requires different separation speed to minimize dog ears.)
Problem: Dented squeegee blades could result in uneven print pressure.
Recommendation:
Check squeegee blade condition.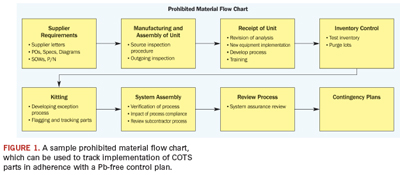 Paul Lotosky is global director – customer technical support at Cookson Electronics (cooksonelectronics.com); This e-mail address is being protected from spambots. You need JavaScript enabled to view it . His column appears monthly.
Last Updated on Tuesday, 10 August 2010 14:47
Columns
European RoHS Enforcement Explained
A series of workshops next month on compliance with RoHS and other directives will help US companies looking to break into the European market.

Read more...
Believing Foxconn Means Suspending Belief
The Foxconn makeover is in full swing, with the latest this piece from the New York Times that supposes that the world's largest ODM is worried that Apple -- yes, Apple -- might be bringing it down:
Read more...
Features
Managing Your ESD Program
SMT Reflow Oven-to-Oven Repeatability
How to adjust an oven so a single recipe will work across multiple ovens for an individual product.
Read more...
Products
Polyonics Introduces Double Coated Bonding Tapes
Ultra thin double coated tapes are for bonding and attaching components and assemblies where high dielectric strength is required. REACH and RoHS compatible. Come in polyimide (PI) and polyester...