Written by Mike Buetow
Tuesday, 04 October 2011 00:13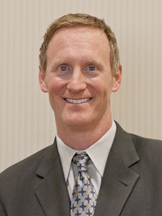 In his first public address, the new chief manufacturing officer for the National Institute of Standards and Technology stressed new tax and business policies are at the heart of the reinvention of US manufacturing.

Michael Molnar told an audience at the inaugural Interactive Manufacturing Experience (imX) industry summit in September that the US is losing leadership, not just in low-tech, low-cost manufacturing industries, but also in the high-tech sector. He asserted the US now lags competitors in developing a skilled workforce and attracting the essential R&D base that leads to future innovation and growth.

Molnar said NIST supports President Barack Obama's recently unveiled US Advanced Manufacturing Partnership, which pledges support for applied research programs in key sectors and investment in shared technology infrastructure that would help US companies improve their manufacturing.

Among his recommendations are the creation of a federally managed partnership among government, academia and industry; reforms to US corporate tax policy; an extension of the R&D tax credit (which would also be increased to 17%); and a new emphasis on science and math at lower levels of education.

As part of its investment, NIST has budgeted $120 million to improve manufacturing energy efficiency and $70 million to develop advanced robots to help automation. It has also pledged $12 million in the next fiscal year toward the start of an advanced manufacturing technology consortium, which would create partnerships that could tackle common technological barriers to new product development.

Supporting NIST's priorities are some 2,800 staffers and an annual budget of $750 million. That's a lot of muscle, but is it the right kind?
In my two decades in electronics design and manufacturing, I've seen NIST come and go. In the late 1990s and early 2000s, for example, it was heavily involved in writing the Linux-based test conformance package for the IPC-2510 series covering electronics data transfer. And more recently, it's done some interesting work on deposition tools capable of "spraying on" transistors (http://www.nist.gov/pml/div683/spray_033010.cfm). But insofar as our industry is concerned, NIST's efficacy has been questionable. It's hard to point to any particular successful electronics industry program with NIST's fingerprints on it.

The proposed new Advanced Manufacturing Technology Consortia (AMTech) Program poses a special conundrum. The program's goal is to "accelerate the innovation process-discovery to invention to development of new manufacturing process technologies," which is a fancy way of saying it's supposed to speed time to market. Shrinking the conception-to-market timeline is badly needed, of course, but it also happens to be where NIST has historically fallen down, which begs the question as to whether it is the right organization to focus on this.

Then there's the size of the grants. NIST Technology Innovation Program awards are limited to $3 million over three years for a single company project and $9 million over five years for a joint venture.

Those sums are insufficient. For comparison, the NCMS-led study of lead-free solder alloys in the mid 1990s took over five years and cost more than $10 million. SEMATech, the semiconductor's joint commercialization organization, has an annual budget of more than $40 million – and that's just for wafer fabrication process development.

Moreover, this has all the makings of the usual politics in which the actual monies end up flowing to a single point of use, as is the case with the Navy-funded NSWC Crane, and after all the excitement over the potential of true industry-government collaboration dies down, little is left to show for the effort.

NIST is accepting public input on such matters as selection criteria for research funds and best practices for maximizing small business participation or disseminating results. Again, I'm not certain that doing this by committee is the best way to go. The emphasis, I think, will be on lower-hanging fruit, and could fail to take into account the need for blue sky research.

I agree with Molnar's assessment of the problems facing American manufacturing. My concern is that his blueprint doesn't really break new ground and commentary about a more business friendly environment is a smokescreen. I'm all for government funding of critical R&D. I wish I were more convinced NIST is too.

Impaneled. On Oct. 18, I am cochairing (with CIRCUITS ASSEMBLY columnist Sue Mucha) a panel titled "Global Strategies for Lowering EMS Costs" at SMTAI in Ft. Worth, TX. Topics include EMS in Eastern Europe; networking technical trends; improving quality, delivery and cost in high mix manufacturing; and vapor phase technology, and feature speakers from Kimball, Tailyn, Fabrinet and IBL Technologies. We conclude with a panel on building an EMS cost model. I hope to see you there.
Last Updated on Tuesday, 04 October 2011 12:19
Columns
European RoHS Enforcement Explained
A series of workshops next month on compliance with RoHS and other directives will help US companies looking to break into the European market.

Read more...
Believing Foxconn Means Suspending Belief
The Foxconn makeover is in full swing, with the latest this piece from the New York Times that supposes that the world's largest ODM is worried that Apple -- yes, Apple -- might be bringing it down:
Read more...
Features
Managing Your ESD Program
SMT Reflow Oven-to-Oven Repeatability
How to adjust an oven so a single recipe will work across multiple ovens for an individual product.
Read more...
Products
Polyonics Introduces Double Coated Bonding Tapes
Ultra thin double coated tapes are for bonding and attaching components and assemblies where high dielectric strength is required. REACH and RoHS compatible. Come in polyimide (PI) and polyester...