Written by Peter Bigelow
Tuesday, 31 May 2011 23:53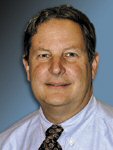 When OEMs begin to in-source PCB production, it's time to review our game plan.
Several OEMs are in the late stages of planning or the process of building new captive printed circuit board fabrication facilities. Even more amazing: These facilities are in the northeastern US, an area not known for low prices in a country ridiculed globally as economically uncompetitive.

But while the impact on total capacity would be insignificant, what is interesting are the reasons companies cite, and the types of companies putting money where their mouths are. Equally interesting is that maybe, just maybe, these companies have identified major issues to which we in the industry are either blind or just "too close to the forest to see the trees" to realize the full significance.

What all those evaluating or installing new capacity have in common is that they are OEMs from nontraditional (read: non-electronics) industries that are running from – not to – this decision because of terrible experiences with their past and incumbent board suppliers. Several proposed facilities are intended strictly for prototype purposes. In each case the company wants ITAR data security and the ability to process a job within "a few hours" – in some cases while the end-customer is present. These are not for military applications or customers. Rather, these are smaller OEMs that see data integrity as a strategic asset.

Yet another OEM is considering a greenfield production facility. This is intriguing in part because it looked at Asia and concluded that by installing the latest volume equipment, even in a higher cost area, it could achieve very low-cost production and achieve inventory and other logistical benefits by being a few miles from its other facilities, rather than half a world away. This company believes it can meet or beat the total cost of offshore production in a domestic facility.

All these companies are looking at new equipment, concluding the used capital market is no longer capable of "world class" technological or throughput requirements. None is planning to sell excess capacity, as the revenues won't pay for the costs.

Finally, they share the common experience of being burned by current or past merchant suppliers. While I do not know all the specifics, each cited a combination of poor quality in communication and product quality, coupled with a fear of incumbent fabricators potentially foundering, as so many have, and concerns over outside access to their IP. Whatever the combination, in each case, they were burned so badly that these companies are looking into the viability of bringing it all in house. To date, some already have.

As an industry that lives and breathes technology and is highly focused on the wants and demands of highly visible Tier 1 leaders, these actions taken by smaller, less well-known players might at first glance appear absurd. However, actions are always more powerful than words – especially when those actions go against the grain of prevailing wisdom and require significant investment. And each company moving in what might be considered a contrarian direction has a clearly thought out rationale.

The three major takeaways I gained from my discussions were, first, quality and customer service are still really, really important – and in each case were consistently disappointing. Second, maybe I really do need to put in place a doable game plan to more quickly replace my "fully depreciated" capital equipment with new, cost-effective, technologically advanced equipment – including the boring infrastructure stuff like compressors and chillers. Finally, if these companies are moving toward vertical integration, how many more that I don't know about are feeling enough pain to do – or consider doing – the same thing?

Like many North American fabricators, mine is a "niched-in" company. When I hear of similar-sized OEMs seriously considering significant capital investment because they have been burned one too many times, it comes as a serious wakeup call. A call to action to ensure I do not take any customers for granted, causing them to replace me. A call to action to not forget that quality is not just the product delivered, but the entire relationship, from initial inquiry through quoting and order process to after-sales and technical support.

Equally, if an OEM committed to an end-market other than fabricating PCBs feels compelled to invest the considerable sum necessary for the plant, property, equipment and "tuition" to learn the processes necessary to produce world-class product, then maybe I need to reevaluate my own investment strategy. No one wants to spend money for defensive reasons, and I certainly do not want any of my current or prospective customers to needlessly make such investments that might make my industry even more vulnerable.

It is good to (finally) see some OEMs place value on being close to – or at least in the same time zone – as their suppliers. It is good to see how appropriate investment in capital equipment can yield world-class quality and world-class financial returns. And, it is good that quality and service are valued and can be a differentiator. The dark side, however, is that by not providing the level of service, quality and attention customers want, we all too easily provide the motivation for them to run from us – and to become a competing force.

High-quality, cost-effective product can be made not just by competitors in a global economy, but also by our hometown customer base. Maybe knowing that will be the motivation to provide a far better total customer experience, and keep customers from becoming competitors.
Peter Bigelow is president and CEO of IMI (imipcb.com); This e-mail address is being protected from spambots. You need JavaScript enabled to view it . His column appears monthly.
Last Updated on Wednesday, 01 June 2011 13:43
Columns
Eastern-US: China's New Competitor?
Parity emerges among EMS Factories from Asia, Mexico and the US.
For the first time in years we see parity in the Eastern US among EMS factories from Asia, Mexico and the US. This EMS market condition will permit American OEMs (the EMS industry refers to OEMs as customers) to have more EMS pathways to choose from. Now more than ever, such EMS assignments will require deeper investigation relating to the OEMs' evaluation of manufacturing strategies.
Read more...
For those who count on the electronics industry for big feats, it's been a remarkable couple of years.
Read more...
Features
Advances in Concentration Monitoring and Closed-Loop Control
Contaminated bath water skews refractive index results. New technology can accurately measure aqueous cleaning agent concentration.
Read more...
Circuits Disassembly: Materials Characterization and Failure Analysis
A systematic approach to nonconventional methods of encapsulant removal.
Read more...