Written by Mike Buetow
Saturday, 05 March 2011 00:19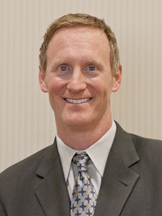 The US National Highway and Transportation Safety Administration and NASA in mid February issued their final report essentially absolving Toyota's vehicles of malfunctions that caused unintended acceleration.

For Toyota, it was a Valentine's Day treat. The 10-month study produced a pair of reports, with the official 77-page document from the NHTSA concluding that Toyota's electronic throttle control system does not have design or implementation flaws that could reasonably be expected to cause UA events involving large throttle openings as described in consumer complaints to NHTSA. And they say the US government isn't business friendly.

However, in NASA's 177-page tome (both can be downloaded at nhtsa.gov/UA), the agency said it detected the presence of tin whiskers, and found in a small number of instances that malfunctions occurred. "Through microscopic analysis of a failed pedal obtained from a field incident, certain resistive faults can result from the presence of tin whiskers within the accelerator pedal position sensor. In vehicles with potentiometer sensors (model years 2002-2006), NASA found that this kind of resistive short generally produces a DTC, warning light, and failsafe operation, but results in different vehicle responses depending on the subsequent operation of the vehicle following the occurrence of the fault. In the field incident in which the pedal examined by NASA was involved and in the only other three incidents that appear to be of that nature found in the VOQs, the resistive short triggered a DTC and fail-safe operation."

NASA noted that the potential for unwanted acceleration in this scenario was remote and the effect miniscule; in each case, the malfunctioning vehicle was repaired without damage or injury. But – and you knew this was coming, right? – it is well-known that tin whiskers often burn up before the field failure can be evaluated. And NASA's study "confirmed the theoretical possibility that two faults could combine under very specific conditions to affect the ETC systems so as to create an unintended UA."

The sample size was equally problematic. As noted reliability expert Bob Landman said, "NASA had only a few vehicles to inspect out of the many millions that are on the public highways. Yet, they found tin whiskers. That is an ominous sign. SAC solder and tin-plated leads were the cause, and there was no conformal coating on the circuit boards; just a silicone rubber 'partial' coating was found (on the pedal assembly)."

Also not covered was the issue of the vehicle software defect codes. As has been pointed out, Toyota reportedly failed to include a defect code for what we now call UA. No defect code, no defect. And nothing in the NASA report disputes that earlier, separate finding.

Equally hard to explain: According to consumer advocacy group Safety Research & Strategies, there were some 2,262 reports of UA in Toyotas between 1999 and 2010. The numbers began to spike in 2002, coinciding with the rollout of the Toyota ETC. Toyota recalled more than 6.1 million cars in 2010 alone, and lo and behold, the reports of UA – and the deaths – have subsided. Coincidence?

NHTSA said it will begin preliminary research on the reliability and security of electronic control systems, including examining existing industry and international standards for best practices and relevance to automotive applications. It's up to industry to keep the pressure on to ensure good testing methodologies are followed and a final report issued. This story should not end here.

Icahn-based CAD. Can a leopard change its spots? That's what Mentor Graphics must have been hoping. For the past 18 months, noted corporate raider Carl Icahn has been buying up shares of the PCB design software supplier. For the most part, he and the company have publicly sounded positive notes about what for most companies is an uneasy relationship. But Mentor now finds itself in the tenuous position of having enraged Icahn and fellow stockholders Casablanca Capital by moving up the date of its annual meeting, thus making it difficult for the dissidents to propose their own slates of directors. The company's board, which fended off Cadence a couple years ago, is now fighting for its life.

It's never good to be in the middle of a battle with shareholders whose funding and access to capital is several times greater than yours. It's especially not good when you have lost a net $65 million over three years (to be fair, Mentor turned the corner in 2010) and are seen as a bountiful treasure chest that just needs unlocking. As if things couldn't get worse, the shareholders (Icahn owns 14.7% of Mentor's stock; Casablanca has a 5.5% share) have made it clear they think Mentor should (and could) be sold.

When Cadence endured its own roller coaster ride a few years ago, it managed to maintain its PCB development and support efforts. Let's hope Mentor can do the same.
Last Updated on Tuesday, 10 May 2011 10:40
Columns
Eastern-US: China's New Competitor?
Parity emerges among EMS Factories from Asia, Mexico and the US.
For the first time in years we see parity in the Eastern US among EMS factories from Asia, Mexico and the US. This EMS market condition will permit American OEMs (the EMS industry refers to OEMs as customers) to have more EMS pathways to choose from. Now more than ever, such EMS assignments will require deeper investigation relating to the OEMs' evaluation of manufacturing strategies.
Read more...
For those who count on the electronics industry for big feats, it's been a remarkable couple of years.
Read more...
Features
Advances in Concentration Monitoring and Closed-Loop Control
Contaminated bath water skews refractive index results. New technology can accurately measure aqueous cleaning agent concentration.
Read more...
Circuits Disassembly: Materials Characterization and Failure Analysis
A systematic approach to nonconventional methods of encapsulant removal.
Read more...