Written by Mike Buetow
Monday, 06 December 2010 18:04
A look back at friends and colleagues who left us in 2010.
2010 was a year of recovery, but some unfortunately did not make it to see the industry complete yet another cycle. This month we reflect on their impact on our industry and our lives.

George Solorzano, 61, circuit designer and engineer at Southwestern Bell.

Chris Kimball, 63, sales executive, Virtex Assembly Services and president of Austin (TX) SMTA Chapter.

Park Ji-Yeon, 23, semiconductor engineer, Samsung Electronics.

Dieter Brammer, 70, longtime soldering expert for Vitronics, and founder of Screen Printing Technology and ABW Systems.

Wilbert Amos Moore, 81, aerospace electronics engineer.

Frank Racey, 70, sales manager, Peter Parts.

Dr. Carl Miller, 89, US Air Force radar genius who helped design the first successful launch of a live animal into space.

Dr. H. Edward Roberts, 68, father of the PC and mentor to Bill Gates.

Vincent D. Russell, 78, founder of PCB manufacturer R&D Circuits.

Jack Bradley, 57, sales representative, Bradley Representatives.

Dr. Fritz Sennheiser, 98, founder and longtime chairman of Sennheiser Electronic, a leading maker of high-end audio equipment.

Gordon Arbib, 67, former chief executive of Multicore Solders.

Rich Freiberger, 62, chief operations officer at ZF Array Technology and former vice president of technology development for GSS Array.

David Armstrong, 53, CEO and president, Armstrong International, owner of EMS firm Computrol.

Jack Robertson, 78, electronics industry journalist at Electronic News and EBN for some five decades.

Richard Vieser, 82, former Varian Medical chairman, and longtime director of Fisher Scientific, Control Data and Viasystems.

Dr. John Roy Whinnery, 92, retired director of the University of California-Berkeley Electronics Research Laboratory; innovator in electromagnetism and communication electronics; author of Fields and Waves in Communication Electronics.

Special consideration for the 14 employees who died on various Foxconn campuses this year.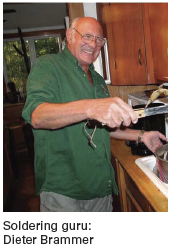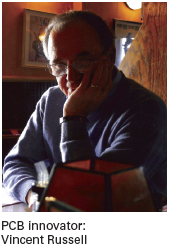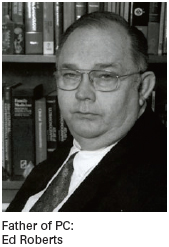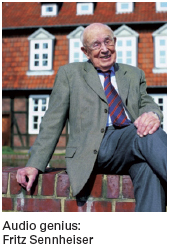 Last Updated on Tuesday, 07 December 2010 16:20
Columns
There's been a flurry of EMS acquisition activity of late, with Natel's acquisition of EPIC Technologies and Benchmark's pickup of Suntron and CTS among the larger deals.
Read more...
What Does New CEO for Microsoft Mean for Hardware?
In the end, Microsoft couldn't pull the trigger. In Seattle, outside just wasn't "in."
The world's largest software developer today named Satya Nadella, head of the the company's Server and Tools unit, as its new chief executive. The 46-year-old Nadella becomes just the third person to lead Microsoft, one of the most successful and wealthiest companies ever.
Read more...
Features
A Systems-Level Approach to Product Development
Is there a way to more tightly integrate materials and process development so as to accelerate the pace of innovation?
Read more...
Reducing Stencil Wipe Frequency
A new study of nanocoatings allows users to visualize solder paste flow under the stencil.
Read more...
Products
Getech Releases GLRS Laser Singulater
GLRS laser singulation system is configurable with a near IR laser (1032nm) for use with metal-core substrates or a green laser (532 nm) for use with ultra-thin and flexible substrates. Inert gas...