Details

Written by

Peter Bigelow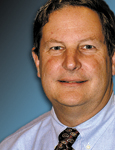 What you think may not be what you see.
Over the past couple months I have been in several discussions where the demise of the North American fabrication industry has been at the core of the various debates. While everyone in these exchanges was coming from different perspectives, ranging from technologist to financier to global consultant to marketer, and ranging in age from "young bucks" to seasoned retirees, the common thread of their thought process was fabrication as an industry in North America is dead or dying.
Various data points cited – accurate or subjectively interpreted – paint a bleak picture. The number of facilities is down to just over 200, with over half of those facilities under $5 million in revenue. New materials and supplies being commercially introduced are more often than not developed in and/or by Asian companies, and the reinvestment in capital equipment in North America pales in comparison to amounts spent everywhere else in the world. Yes, on the surface the picture is depressing – or is it?
Read more ...